November 29, 2009 :: Related project: Not My Fault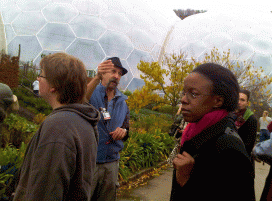 'Not My Fault' got properly underway with a workshop at the Eden Project on 21 and 22 November. Five scientists and clinicians, eleven writers and the Theatrescience team presented and discussed issues including plant genetics, GM crops, the law and genetic medicine, genetic medicine and health care provision, and genetic medicine and general practice.
November 02, 2009 :: Related project: Theatrescience in Uganda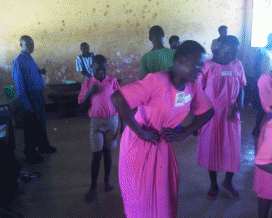 The start of the 'Acting Against Worms' project. Jeff and Rebecca were in the Busia area of Uganda in late October beginning the Schistosomiasis Control Initiative schools drama project about Bilharzia.