Darwin In India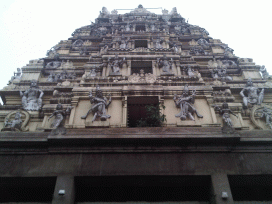 A British Council-funded playwriting project exploring the links between Darwinism and Indian culture.
In 2009 Jeff Teare was awarded a British Council 'Darwin Now' Award to write a theatre piece about the influence, or lack of it, of Darwinism/Evolution on Indian thought and culture. He made two research visits to India to talk to scientists, academics and Swamijis. An early draft of the script was workshopped by members of Jagriti Theatre in October of 2009.
The play is now in a third draft and this draft is scheduled to receive a public reading at the Indian National Centre for Biological Sciences Bangalore on the 30th of June 2010.
Project News
Theatrescience investigates 'Darwin in India'
July 22, 2010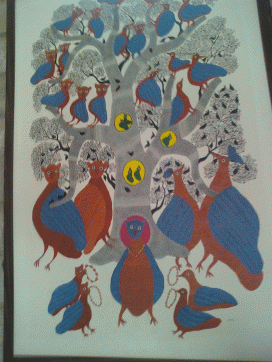 'Darwin In India' - a 'script in progress' by Jeff Teare addressing the impact of Darwinian theory on Indian scientific and intellectual practice – had its first public reading at the National Centre for Biological Sciences (NCBS) on 30 June.
Read more...
Project Videos
Darwin In India
Reading and Discussion of Darwin In India by Jeff Teare at the National Centre for Biolgical Sciences, Bangalore - June 2010.