Theatrescience on TEDx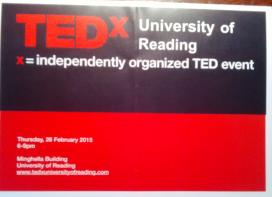 Theatrescience presententation at TEDx Reading.
On the 26th of Feb 2015 Jeff did a presentation at Reading Uniiversity's first ever TEDx event. He presented a short vesion of his 'access to genetic information' workshop with special reference to cultural differences in response - UK/India. Video will be posted in due course.